About Us
EXPERIENCE
We have been in the business of furnishing and installing fences of all types in the Twin Cities metropolitan area since 1973, incorporating as Fenc-co, Inc. in 1978. We have seen many changes in the fence indstry over the years. With the growth of many cities comes the implementation of many new rules and regulations. Many new products have been introduced including PVC fencing, composite fencing, ornamental fencing in may styles and grades. Steel prices have become extremely volatile. The internet has made volumes of information available to all consumers - sometimes making it difficult to sort it all out! Every job is different. The lay of the land, the need for the fence, the rules and regulations of your city and possibly neighborhood covenants must be considered. Our 37 years of experience enables us to help you figure out what will work for your particular application.
SERVICE
We have remained small enough to know all of our customers, enabling us to give the highest level of service to each of them. We are large enough to be able to meet your needs, getting your job done quickly and efficiently while providing a quality product.
CREDIBILITY
We have seen many fence companies come and go during our years in the business. We have upheld our reputation in the industry for nearly 40 years and plan to continue for many years to come. We are fully insured. Our installers are our own employees. Crew leaders have been with us for many years and have the experience to expertly complete your installation.
Meet Us

Dan & Debbie
Grossman
Dan & Debbie built Fenc-co from the ground up beginning when Dan bought a pickup truck and a post hole digger in 1973 and Debbie answered the phone. Their many years of experience and knowledge ensures that your project will neet your needs and the product you choose will work in your particular setting.

Kevin Vermeire
Kevin has been with Fenc-co for 12 years. He began his fence career as a youngster working with his dad's fence company. He is also an installation foreman with extensive experience in all types of fencing.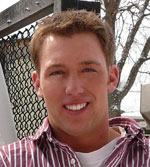 Steve Grossman
Steve is Dan & Debbie's son and began his love of the outdoors and heavy equipment around the age of 3 when he began climbing on the trucks to play in the sand. He began driving bobcats around the yard at the age of 5. He is experienced in all phases of the business.