Wood Fence
Add Style to Your Fence With Decorative Post Caps








Frequently Asked Questions.....
Should I stain my fence?
What type of material is best for outdoor fence?
How long will my fence last?
How can I help my fence last longer?
How deep do you set your posts?
How do you set your posts?
What kind of fasteners do you use?
CLICK HERE for answers to these and other technical questions about wood fencing.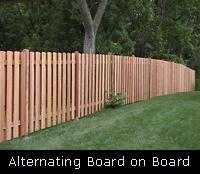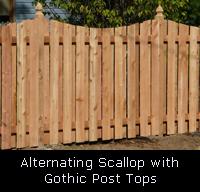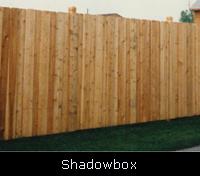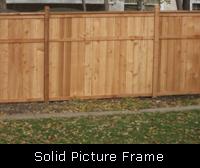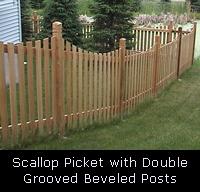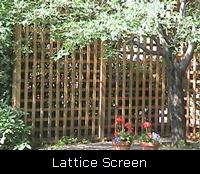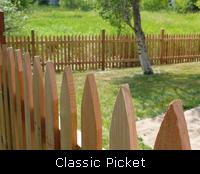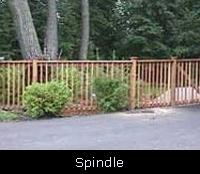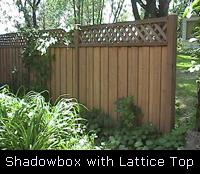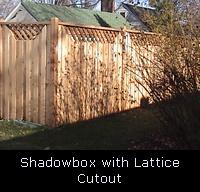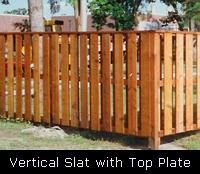 Wood fence is a very versatile product. It can be used for privacy fence, semi-privacy fence, or as decorative fence. Styles vary from basic solid board to elaborate designs. We use Western Red Cedar which has natural decay resistant properties. Wood fence can be left to weather naturally, making it maintenance free. It can also be stained to preserve its color. Keep in mind, if you wish to stain your fence,  that you will need to keep it up by re-staining every couple of years.

We have the experience to make sure your wood fence looks professionally built to beautify your property. A wood fence that is not well built can be an eyesore. Posts can shift, top lines can be uneven, sections can sag - all signs of a fence not properly built. We make sure your posts are set deep enough, the top is straight while following the ground level, your gates operate properly. Some of our more popular styles are shown here. Let us know if you have another design in mind.